Products and Services

Uniron Package
Synthetic Performance
UNIRON SP 1
UP to 3L UNIRON Synthetic Performance Oil

10w30 (3L)

Formulated Using

Syn-nano®

Technology From Japan
Eco Friendly Engine Oil

Recommended For Gasoline Type Vehicle Below 1000cc

6000 KM Oil Life Rating

UNIFIL Genuine Oil Filter

Free 20 Points Vehicle Inspection
Free Labour Charges
RM 88.00
UNIRON SP 2
UP to 4L UNIRON Synthetic Performance Oil

10w30 (4L) ,15w40 (4L), 20w50 (4L)

Formulated Using

Syn-nano®

Technology From Japan
Eco Friendly Engine Oil

Recommended For Gasoline Type Vehicle

6000 KM Oil Life Rating

UNIFIL Genuine Oil Filter

Free 20 Points Vehicle Inspection
Free Labour Charges
RM 98.00
UNIRON SP 4x4
UP to 7L UNIRON Synthetic Performance Oil

15w40 (7L)

Formulated Using Syn-nano® Technology From Japan
Eco Friendly Engine Oil

Recommended For Diesel Type Vehicle

6000 KM Oil Life Rating

UNIFIL Genuine Oil Filter

Free 20 Points Vehicle Inspection
Free Labour Charges
RM 148.00

Semi Synthetic
UNIRON Ssyn
UP to 4L UNIRON Semi Synthetic Oil

10w30 (4L), 10w40 (4L)

Formulated Using Syn-nano® Technology From Japan
Eco Friendly Engine Oil

Recommended For Gasoline Type Vehicle

8000 KM Oil Life Rating

UNIFIL Genuine Oil Filter

Free 20 Points Vehicle Inspection
Free Labour Charges
RM 138.00

Fully Synthetic
UNIRON Fsyn
UP to 4L UNIRON Fully Synthetic Oil

5w40 (4L)

Formulated Using Syn-nano® Technology From Japan

Eco Friendly

Engine Oil

Recommended For Gasoline Type Vehicle

12000 KM Oil Life Rating

UNIFIL Genuine Oil Filter

Free 20 Points Vehicle Inspection
Free Labour Charges
RM 248.00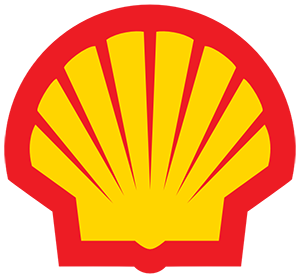 Shell Package
SHELL

Semi Synthetic
UP to 4L Shell Helix HX7 Semi Synthetic

10w40 (4L)

Formulated Using

PURE

PLUS

Technology

Recommended For Gasoline & Diesel Type Vehicle

7000 KM Oil Life Rating

UNIFIL Genuine Oil Filter

Free 20 Points Vehicle Inspection

Labour Charges
RM 168.00
SHELL

Fully Synthetic A
UP to 4L Shell Helix Ultra Fully Synthetic

5w40 (4L)

Formulated Using

PURE

PLUS

Technology

Recommended For Gasoline & Diesel Type Vehicle

10000 KM Oil Life Rating

UNIFIL Genuine Oil Filter

Free 20 Points Vehicle Inspection

Labour Charges
RM 268.00
SHELL

Fully Synthetic B
UP to 4L Shell Helix Ultra Fully Synthetic

0w30 (4L)

Formulated Using

PURE

PLUS

Technology

Recommended For Gasoline & Diesel Type Vehicle

10000 KM Oil Life Rating

UNIFIL Genuine Oil Filter

Free 20 Points Vehicle Inspection

Labour Charges
RM 368.00

Sigma Battery

AtlasBX Battery
Terms & Conditions
All Continental Car will have additional charges and imported oil filter will cost higher subject to model specifics. Our standard package will use 4 liter of lubricant oil and genuine local made oil filter. Please call our Customer Service Assistants @ 1800-880-121 for price.
The

One2One OSS currently services Kuala Lumpur, Puchong, Shah Alam, Subang Jaya Area, Cyberjaya, Putrajaya and some surrounding areas.
Our One2One OSS working hour start from 9.00 a.m. to 6.00 p.m. for Monday to Friday, Saturday & Sunday is start from 9.00 a.m. to 4.00 p.m.
Please give us at least 24hrs telephone notice of cancellation by calling our customer care line @ 1800-880-121.
All prices subject to 6% GST.
All batteries price did not have any extra charges.